[bgsection pex_attr_title="" pex_attr_subtitle="" pex_attr_undefined="undefined" pex_attr_style="section-light" pex_attr_bgcolor="f4fafc" pex_attr_image="" pex_attr_imageopacity="0.1″ pex_attr_titlecolor="3ea5ce" pex_attr_textcolor="82acbd" pex_attr_bgimagestyle="static"]
How To Plan A Party That Doesn't Suck  
So you've decided to host a killer party. You're excited and start to think about everything you need to plan. Then the panic starts to set in. Where do you start? How do you begin to plan everything?
We've got you covered. This post is going to take you through how to plan a party that doesn't suck. You'll get the ultimate party planning checklist with everything you need to do in order of priority, as well as some awesome theme ideas and decorating tips.
So you can host an awesome party that your guests will be talking about for years to come!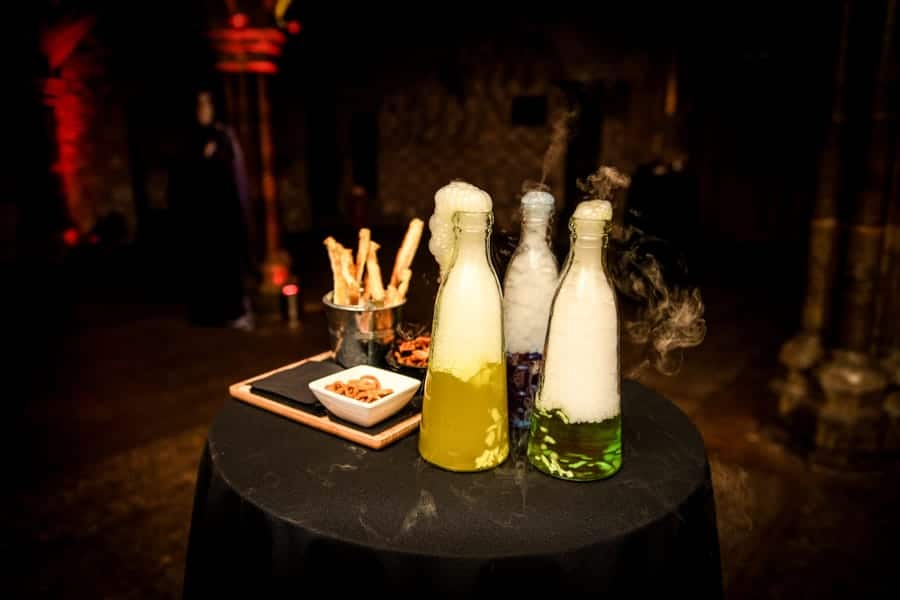 The Party Planning Checklist
I'm a big believer in planning well in advance. The more you can organise ahead of time, the less stress you'll have to deal with leading up to your party.
So, here's the ultimate party planning list and timeline to help you get organised!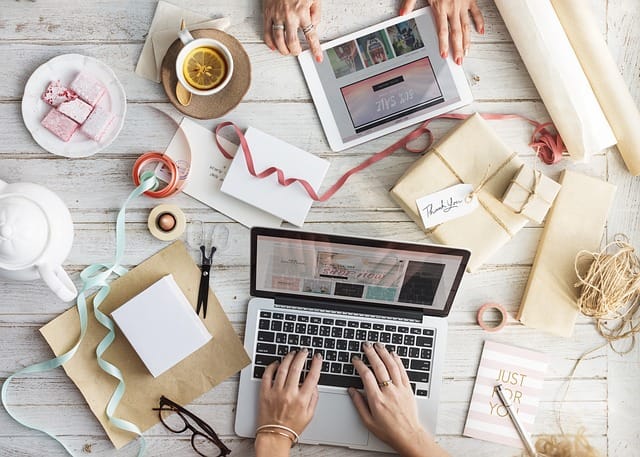 1 Month In Advance
Decide on Your Budget
First thing's first, decide on your budget. Parties can easily end up costing a fortune if you don't plan out what you're willing to spend. This will also make it much easier to choose a venue, menu and guest list according to your budget.
Pick a Date and Location
Yep, picking a date and location is high on the to-list. You need to get a venue booked well in advance so you can get a date sorted and give your guests plenty of time to prepare. Don't forget that you are going to need somewhere big enough to hold all of your guests.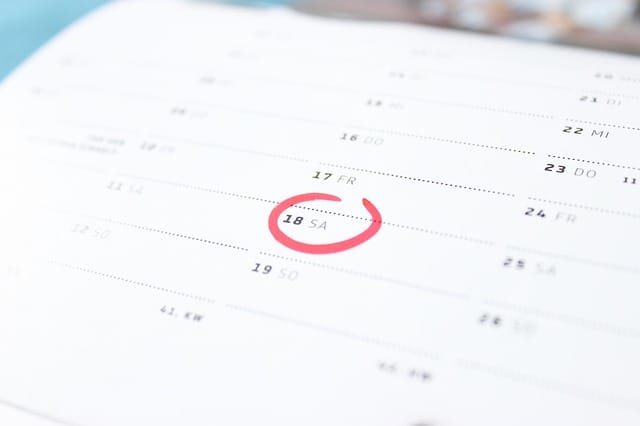 Write the Guest List
No party is a party without some guests. The last thing you want is to hold a party and be the only one there. So make sure you invite all your friends and they will fit into your venue. Remember, around 80% of your invitees will attend, so don't be afraid to max out your guest list.
Decide on a Theme
Normal parties are so last year. Come up with a cool theme, get everyone dressed up and give everyone a night they won't forget. Besides, everyone loves to dress up and have a good time.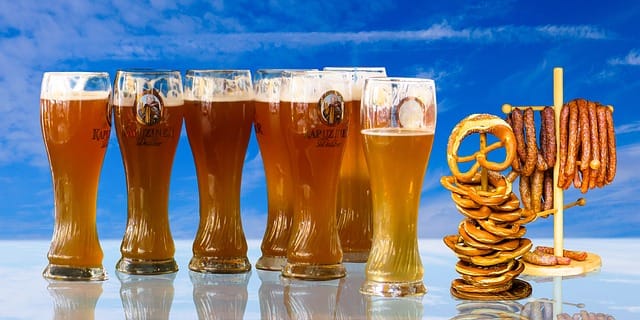 Send the Invitations
Even if you have a bustling guest list, a killer venue and an awesome theme, if you don't send the invitations, how are your guests going to know where and when this radical gathering will take place? Remember to send the invites. This is paramount! And make sure the invites are themed to give your guests a real feel of what the party will be like.
Stuff to include on your invites:
Date/Time
Location
Theme/Dress Code
BYOB or Bar
How to RSVP
Plan the Menu
If you're having a party, you're going to want to feed your guests. This is something that can be tailored to your theme as well to make an extra cool statement and be something your friends talk about for a long time. Make sure you plan enough food to feed the number of guests you're inviting. If you're going to hire a caterer, find and hire them now.
Buy and Organise Your Cooking & Serving Equipment
If you're catering for a fairly large guest list you may need to think about how you are going to serve the food and if it's hot food, how you are going to keep it that way. You can hire out serving platters and other equipment to save buying them outright.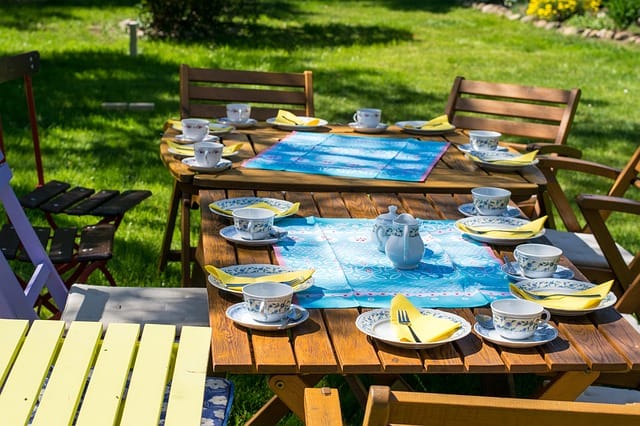 Buy Enough Cleaning Supplies for Before and After the Party
Every great party has to come to an end, and unless you are planning to hire a cleanup crew, you're going to have to clean up after yourself. So make sure you have plenty of supplies and bin liners too.
Not only this, you don't want your party taking place somewhere dirty as this will bring down the whole event. So if you aren't renting out a venue, maybe spruce up your place before you have guests over.
Create a Playlist
No party would be a party without a killer soundtrack, and you probably don't want to spend all night DJing, so make an awesome playlist to set and forget. Tailor it to your theme and let it play while you relax and enjoy the party too.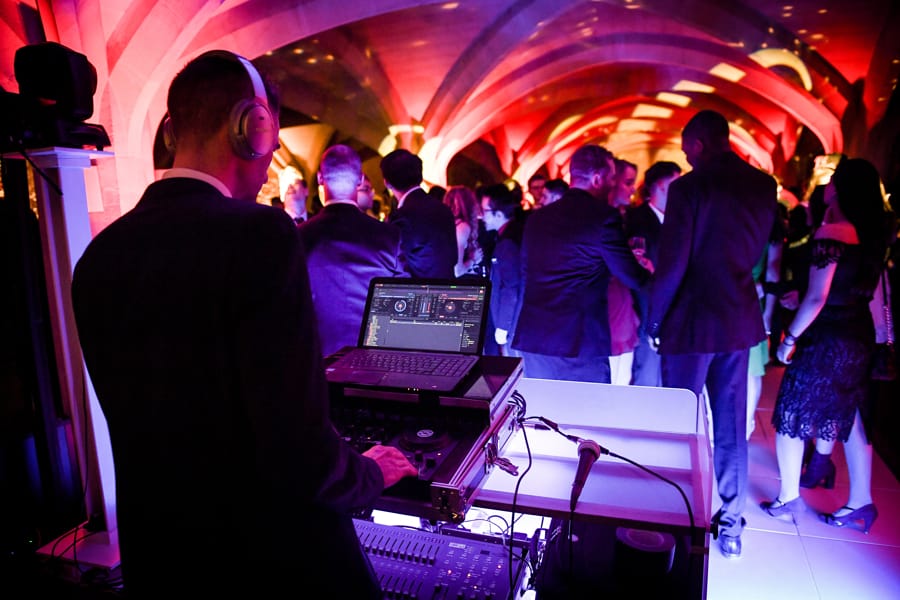 Buy Your Decorations
Particularly if you are having a theme party, you are going to need decorations. And even if it's not themed you might still want to buy yourself some decorations to spice up the party. Don't forget about the clean up though, so don't go overboard on the tiny confetti – you'll thank me later.
There are some awesome companies online that sell themed decoration packs which are a cheap and easy way to deck out a party. But if you have the budget, consider investing in a larger item like a photobooth or bar to give your party that wow factor.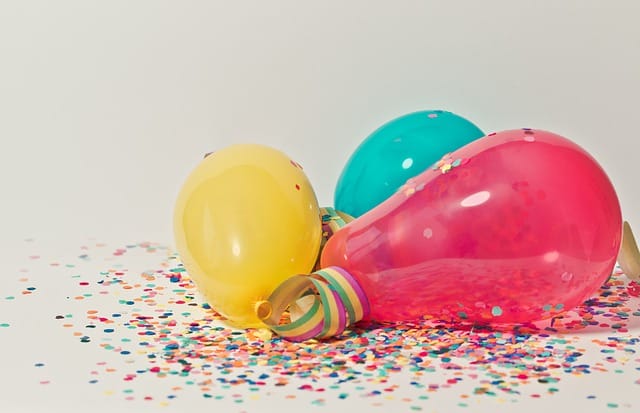 Hire Your Help
You may not want to take on all the responsibilities of the party on your own. You may want to hire a bartender or a caterer or even someone to clean up after. So if you do make sure that you have them in place and have factored them into your budget.
2 Weeks In Advance
Cook everything that can be frozen and store it in the freezer
If you're doing potluck, delegate different dishes to your guests
Stock up on all non-perishables
Get the drinks in (an important to-do item for any party)
Set up your serving table as a trial run to make sure you've got enough cutlery and other tools
Check to make sure any outside help is organised and ready to go
1 Week Before
Follow up with guests who haven't RSVP'd to make sure they're not attending

Make any recipes that will keep for a week

Make loads of space in your fridge for food

Purchase any last minute food, supplies, and cleaning products you need

Order fresh flowers if needed

Warn the neighbours – it's the nice thing to do!
1-2 Days Before
Purchase all perishable items such as salads, veggies etc.

Set up the food area and tables

Decorate!

Pick up your fresh flowers

Cook all remaining food and put frozen food in the fridge to defrost
On The Day
Put food out

Pour drinks

Fix any last decorations and table placements

Set up your playlist to play on guest arrival

Welcome your guests!
Top 10 Party Themes
Las Vegas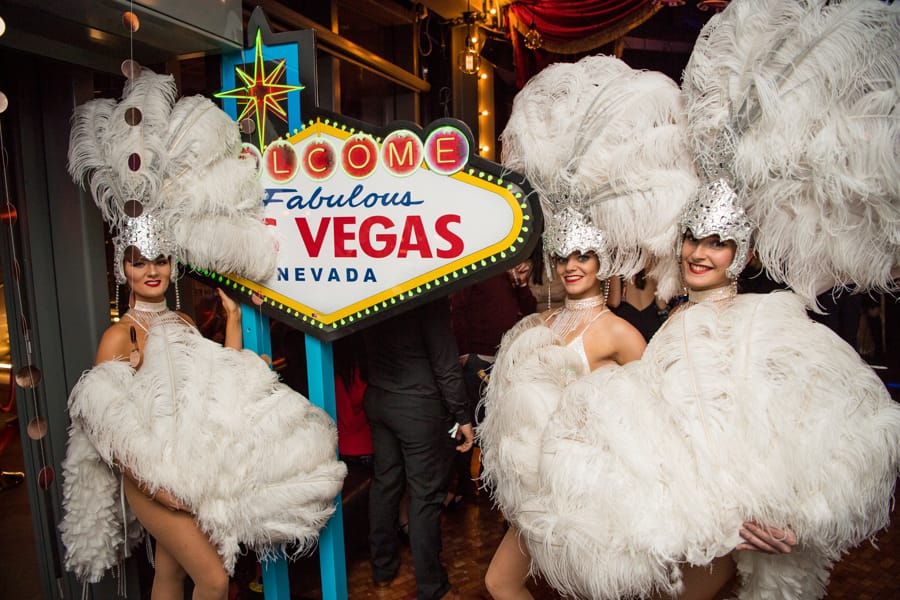 What happens in Vegas, stays in Vegas! From roulette tables to extravagant feather decorations, this theme will make your party one to remember.
Deck your party out with casino tables, extravagant feathers and flowers. Serve cocktails and delicious american-style finger food to add to the theme.
This theme also gives your guests so many outfit options. From tourists to posh casino-goers, all the way to show girls!
Dress Code: Tourists, Casino Dealers, Show Girls/Boys, Vegas Celebrities

Menu: American Style Buffet

Must-Have Decoration: Roulette or Blackjack Table
Unicorn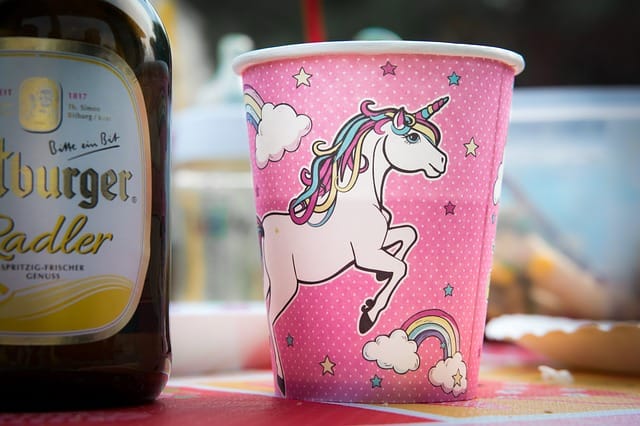 This on-trend theme will be a hit with your guests. And it's an easy theme to pull off – stick to rainbow colours and glitter and you can't go wrong.
Because this is such a popular trend right now there are some great ways to make your unicorn party memorable.
Awesome temporary glitter tattoos add a unique touch, and you can even get unicorn drinks mixer to make the drinks sparkle.
Dress Code: Rainbow and Glitter

Menu: Candy, Cupcakes, and all things colourful

Must-Have Decoration: Giant Blow Up Unicorn
Masquerade Ball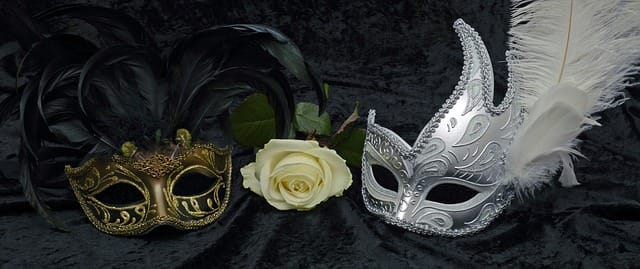 If you want your party to have a more elegant theme, this one is a great choice. And who doesn't love the mystery and luxury of a masquerade ball?
Decorate with glitter, feathers and crystal to give that feeling of being at a ball. And don't forget to serve up champagne or prosecco to give it that luxury touch.
Dress Code: Black Tie

Menu: A sophisticated selection of horderves

Must-Have Decoration: Masquerade Mask Centerpiece
Red Carpet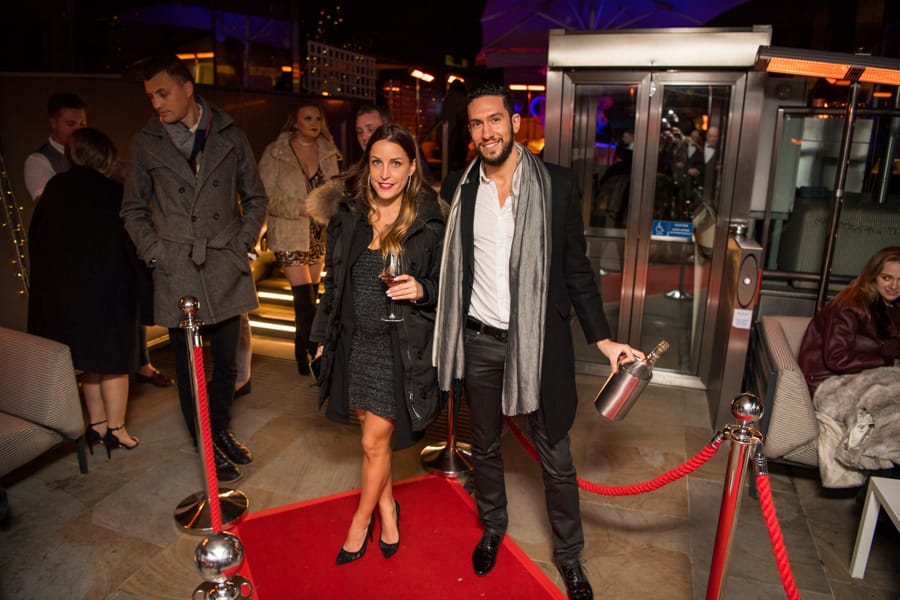 Turn your guests into celebrities for the evening with a red carpet theme party. There aren't many occasions where we get to dress up in tuxedos and ball gowns, so this party is something different.
To really go all out with the red carpet theme, you can even hire fake paparazzi to snap pictures of your guests as they arrive. This London-based company has professional photographers that dress up as paparazzi to make your guests feel like celebrities as they enter the party.
The paps will stay for two hours snapping pics and you'll get the opportunity to purchase the professional quality pictures after the party. Did I mention they also have the option of hiring an awesome photo booth for your party? Talk about making your red carpet event come to life!
Dress Code: Red Carpet (duh)

Menu: Hollywood Style Buffet

Must-Have Decoration:

Fake Paparazzi
Black and White
If the idea of arranging a theme for your party seems like too much hard work, a color theme might be the perfect option for you.
It's easy – make everything black and white!
A black and white dress code really makes it easy to put on a show and it means that people will be able to dress up or down depending on how they feel. Striped suit – perfect, tuxedo – tick, white top with black trousers – yes, white bed sheet – why not? It's simple and everyone will love it.
Dress Code: Can you guess?

Menu: Licorice and whipped cream. Just kidding, any food will work with a color theme. Oreos would make a great crowd pleaser though.

Must-Have Decoration: A Zebra. Or maybe something less illegal.
Peaky Blinders
This is a huge trend right now and makes a great, unique party theme.
There are bars in every city that are having these themed nights and they are making a killing. So why not jump on the bandwagon and have an amazing time and really wow your guests with this excellent theme idea.
Dress Code: Flat caps and tweed jackets

Menu: This one is going to likely be more about the booze than the food. But maybe some pies or hog roast, something that really shows off the mid-English cuisine.

Must-Have Decoration: Barrel tables add a cool, rustic touch
70s/80s/90s/00s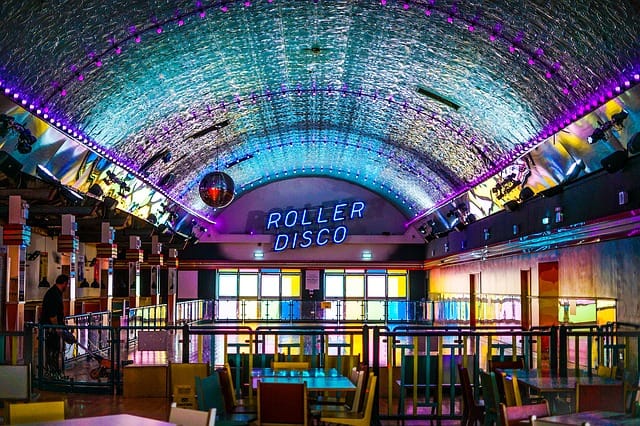 Who doesn't love a decade themed party? The decade you choose will likely depend on the age bracket of your guest list – but all of them work great.
For maximum effect, aiming the decade at the age of your guest list for maximum nostalgia is the way to go. In addition, every party shop sells costumes aimed at these sort of themed parties, so even if your guests don't have any remnants left, they can still come suited and booted.
Dress Code: Anything from the decade! You can even host a mini competition for the best costume

Menu: This might depend on the era you choose, but there are loads of great ideas for foods that will take people back to another decade.

Must-Have Decoration: A karaoke machine for belting out those all-time favourites from your chosen decade
Hunt or Be Hunted
This is a quirky theme that's a little different. Decorate your party like the jungle, and guests choose to come as the animals or the hunters! Go crazy with camouflage, plants and animal motif to make this theme truly come alive.
Dress Code: Hunter or Jungle Animal

Menu: BBQ works great with this theme (but don't forget about your veggie guests)

Must-Have Decoration: Camouflage face paint to add a little fun
Neon
This might come up in one of the era themes as well, but just having a neon themed party can be really fun. Whether it's a hardcore rave or bright socks and necklaces, everyone will have fun.
There are also loads of cool coloured paints that you can put on your face and clothes to really make the night pop. This theme works great in an outdoor venue with neon lights all around.  
Dress code: Another one you'll need to really think about… Obviously it's neon.

Menu: There are no real neon foods but you can get plenty of food dyes to make some interesting coloured foods. Maybe cupcakes with neon frosting.

Must-have Decoration: U.V lighting to really make the neon glow.
Marvel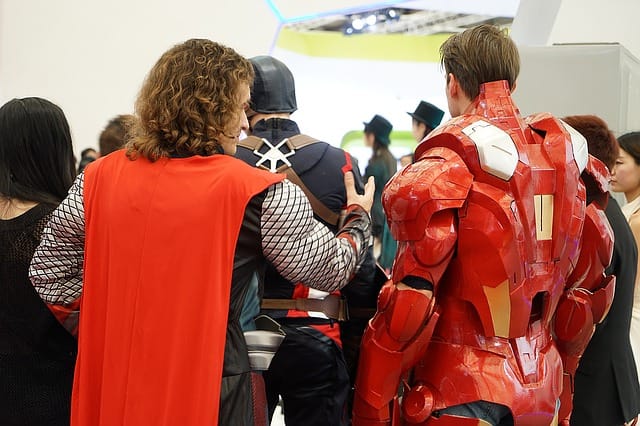 With Avengers Infinity War ripping the marvel universe apart, there have never been more characters to dress up as. Everyone will love playing their favourite heroes or villains, and there are plenty of places to get costumes to really act the part.
This is also a great theme to have if you have a lot of kids going to the party. While many themes don't really cater for the young ones, this really does. So it's a great idea for a big family gathering as well as a fun get together.
Dress code: Marvel character or villain

Menu: There are already several food kinds of stuff that have Marvel characters on them, but it easy to colour code food to the superheroes.

Must-have Decoration. Either a talking Thor hammer or Hulk fists will go down like a storm
Decorating Like A Pro
What makes a party truly amazing is the decorations. Getting the decor right will make or break your party and we want to help you get it spot on!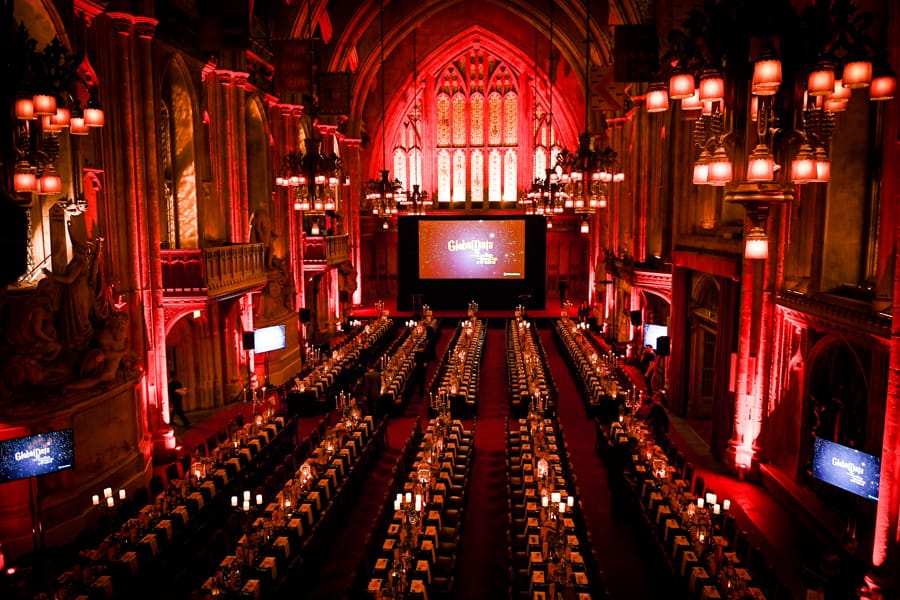 Photo Booth
Who doesn't love taking party selfies? But the dim lighting can often mean pictures come out blurry or poorly lit. Not the momentos your guests will want!
Hiring a professional photo booth is a must-have that fits any party theme that gives a real modern touch.
Open Photo Booth is an awesome company that provide professional, high-quality photo booths for any occasion. They come with a free box of props (because if you can't take a photo with a horse head or giant sunglasses, is it really a party?) and each photo booth comes with a professional photographer, so you can be sure your pictures will be fantastic.
Your guests will love this feature, and there will definitely be a queue!
Lighting
This is often the most overlooked aspect of decorating, but one of the most important. The lighting sets the mood of your party, and will help bring a theme together.
If you're hosting an outdoor party, think about adding tons of string lights around the outskirts of the venue. This adds a beautiful high-end touch that goes well with most themes.
Try and match your lighting with your party theme to keep it cohesive. If you're going with a 60s theme, glow sticks and neon signs are a great touch.
If you're going with a red carpet theme, you could go with some cool hollywood lettering that lights up to match your paparazzi flashing cameras.
Balloons
Adding balloons is a great way to give your party that professional touch. If you've got the budget, invest in some professional balloon arrangements to take your decorations to the next level.
A balloon arch that matches your colour scheme is a great way to welcome your guests.
But if you're sticking to a lower budget, there are some easy ways to make balloons match your theme and look awesome:
Adding black netting over the top of large balloons gives a sleek look that will match a black and white theme.

Dip them in glue and glitter to give an instant unicorn theme.

Add splashes of gold paint to black balloons to give a luxurious finish to your masquerade theme.
With balloons, more is better. So if you have a low budget, head to a dollar store and stock up on as many packets of balloons as possible. You can then arrange them yourself around the venue.
Flowers
Fresh flowers are another finishing touch that many party planners often forget about. But these make a party feel high-end.
Head to your local flower store 2 weeks before your party to order some arrangements for your party. Make sure to tell the florist your theme and they'll be able to create some beautiful centerpieces for your shindig.
The Dinner Party Centerpiece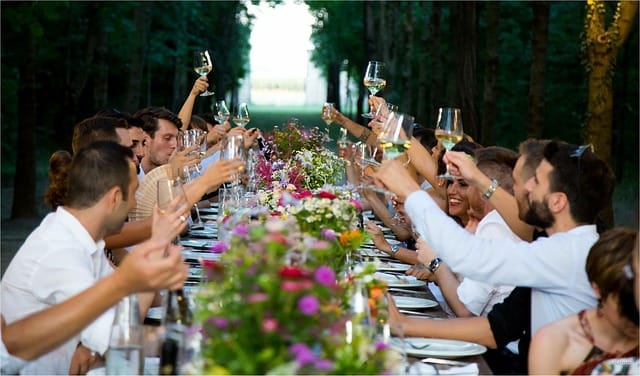 Speaking of centerpieces, these are a great way to keep a party theme cohesive and interesting.
Find 2-3 objects that represent your theme perfectly, and create your own centerpieces for each table.
For example, if you're going with a Las Vegas theme, you could decorate your tables with large feathers, playing cards and poker chips.
If you don't feel creative enough to go down the DIY route, you can also hire centerpieces for your party to give it that sleek finish.
Have Fun With It
Planning a party that doesn't suck doesn't have to be stressful. Remember, it's a party – so have fun with it! Get creative and give your guests a night they won't forget!
[/bgsection]